Erasmus Experience in Stockholm, Sweden by Laura
Architecture and landscape

8 / 10 points

Entertainment

6 / 10 points

Culture and customs

6 / 10 points

Transport

10 / 10 points

Gastronomy

6 / 10 points

Prices

6 / 10 points

Party

4 / 10 points

Weather

4 / 10 points
---
How long is the scholarship? How much money do you receive to help you with living costs?
Erasmus gave me around 1500 euros for 6 months, which clearly is not enough to live in a city like Stockholm.
What is the student lifestyle like in Stockholm?
Not particularly vibrant.
Would you recommend the city and the University of Stockholm to other students?
If you have good financial support/income yes.
What is the food like?
Not much to say about it. I didn't find any particularly striking "swedish food identity."
To describe it a little more, in supermarkets, you will probably find all that you already find in your country, and if you want more specific types of food, you will always find it in smaller shops (asian markets etc.) Food is quite expensive, but on a student budget there are many ways to find cheaper food. First, not all supermarkets have the same prices (Lidl and Willys being the cheapest). Many do weekly promotions, so you can plan in advance what you are gonna cook and buy the discounted ingredients. You can also use the app Olio (I highly recommend it, people put food, and all sorts of things, that they don't want anymore or that were unsold for free on it). Restaurants are often expensive (particularly in touristic areas). A good swedish fast food I would recommend however is "Max"!
Did it cost you to find your accommodation in Stockholm?
Omg. Yes. I went with what my university was proposing (SSSB). Among my choices, I was allocated a small studio that is originally made for two people to share. And it was thi or nothing, they wouldn't allocate me anything else even though I tried to explain that it was really not suitable for me. It was way too small for me to share with a stranger over 6 months, so I decided to take it on my own, and it resulted on a 2500 euros price for the 6 months (bills included). Count half of this if you are fortunately allocated a single room, or are willing to share the studio with another person. This was my experience with student renting system. I don't know how it works if you are looking for a place on your own.
How much does it cost to live in Stockholm?
Food is expensive, public transport is expensive, activities are expensive, renting is expensive. If you are on a tight student budget, I would really recommend another place to be fair.
Is the language easy to get to grips with? Are there language courses available at the University?
There are languages courses available but I didn't take any. My classes are in english, everyone speaks english, never had to learn a word of swedish.
What's the easiest or most economical way to travel to Stockholm from your city?
The easiest way is the plane, but booked well in advance in order to avoid over the roof prices.
Where would you recommend to go on a night out in Stockholm?
In a bar. Most bars are free to enter (although, once in it, drinks cost a LOT. The first time I had the bad surprise to order two coktails and pay 4O euros. Which where I come from would have cost maximum 15 euros lol). Clubs are really expensive on the other hand, and consider that unlike in other countries (like in the UK), not taking your coat to go to the club doesn't even cross your mind, so you'll have to pay for the cloakroom. Also, you can't buy alcohol in regular supermarkets. Alcohol is to be found in specific shops, and if you are under 21 years old, you won't get anything. I personally don't consider Stockholm to be a good city for doing nights out. Going to a friends' house will cost wayyyy less, and be more agreable.
And for eating? Can you recommend some good restaurants in Stockholm?
Try "Max" fast food, you will miss it once you go back to your country aha. Other than that, restaurants are generally expensive. You can still try the app "Karma" where restaurants put cheap unsold food at the end of the day to avoid waste. Good way to eat restaurant food for cheap while doing a good action.
What good cultural sites are there to visit?
The ABBA museum (costly but worth it so much), the art in the subway/metro/tunnelbana, stadsbiblioteket, Gamla Stan
Is there any other advice that you could give to students going to Stockholm in the future?
Winter time can be very depressing, and you will sleep a lot at the beginning, try to rest as much as you can, take good vitamins, and maintain a healthy diet. Stockholm is great if you are a lone wolf, an introvert, or just want time to focus on yourself and your growth. I would suggest you join expats groups on facebook, they always have a lot of advices. On facebook, you can also find a lot of free events just by typing "free event stockholm". Use the Olio app, really good to find free food (who doesn't like free food?) Swedish people might seem a little cold at first, but just by approaching them you will realise they are lovely, but I would suggest taking the first step towards them. Try as many activities as you can. If you want to find a side job, facebook and networking works well.
Even if winter is depressing sometimes, try to enjoy the time you get to spend at home. Also, try to find a way to work out at home, or at the gym. I noticed that I walk way less in Stockholm than in my home city, because it is so cold I always take public transport! So if you usually walk a lot as part of your exercising routine, maybe try to find something else.
Have warm clothes for winter. Not just a coat. I always had tights under my pants, and at least three layers under my coat. Gloves that will allow you to type on your phone without removing them are also a must, because, honestly, a few seconds removing your gloves to type is enough to hurt badly because of the cold. +scarf + hat
---
This content has been entered in the Erasmus Travellers Competition and have earned 631 points.
5684 chars (568 points)
21 views (63 points)
This competition was made possible by: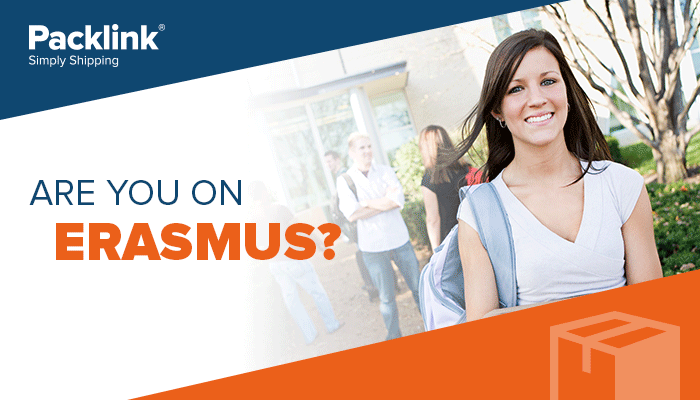 ---
Share your Erasmus Experience in Stockholm!
If you know Stockholm as native, traveler or as exchange student... share your opinion on Stockholm! Rate different characteristics and share your experience.
Add experience →