Dresden neighborhoods: the most important districts of Dresden
Dresden neighborhoods: the most important districts of Dresden
Dresden has a lot of nice neighborhoods to live in. But like in every city there are some better areas accordingly to costs of rent, location and what the neighborhood itself has to offer. In this section I will present you the most student friendly ones. Basically we can say that Dresden is divided into two parts through to the river Elbe - in new town (Neustadt, Hechtviertel, Pieschen) and old town (Altstadt, Löbtau, Friedrichstadt, Südvorstadt).
Neustadt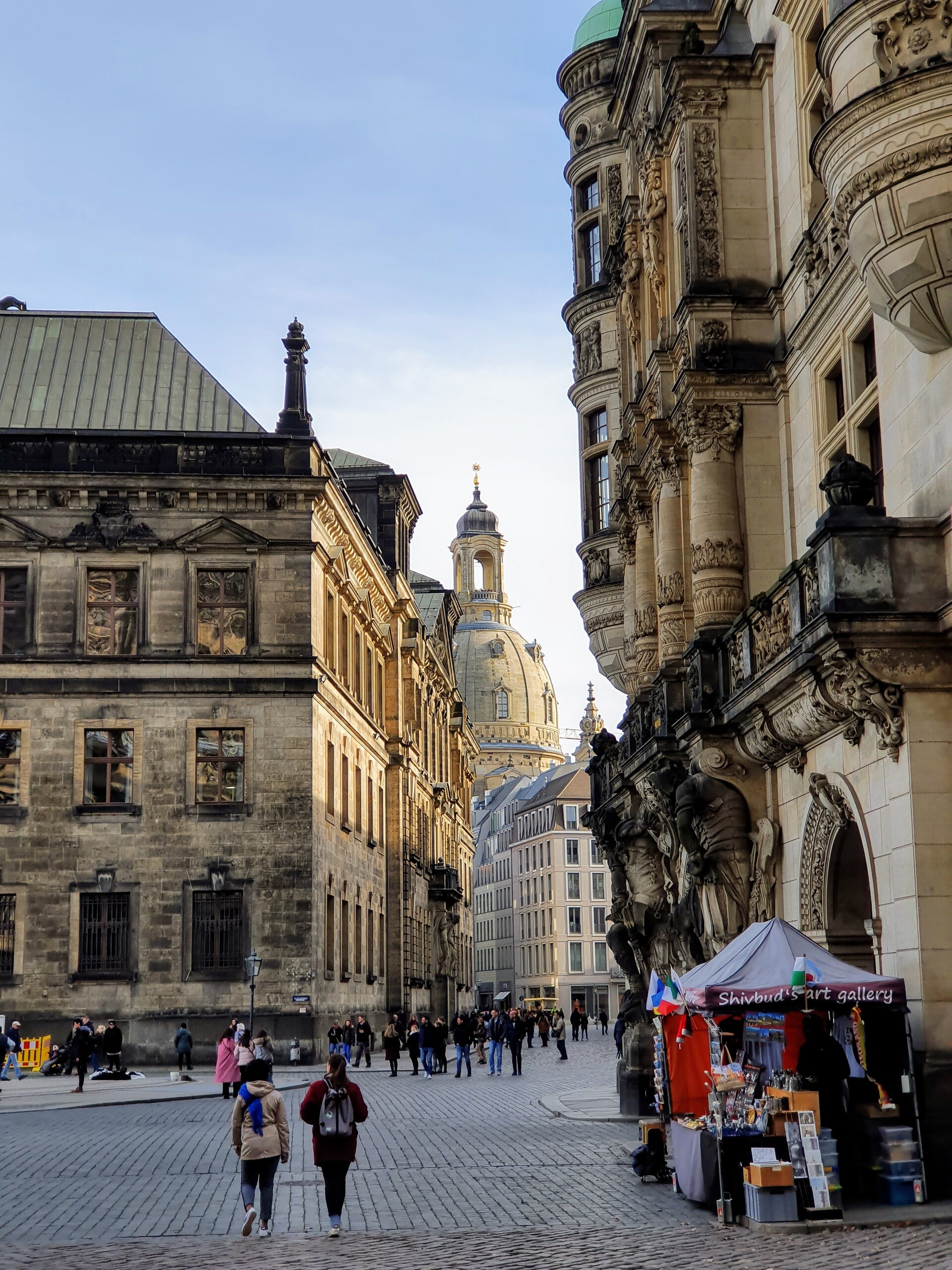 This district is truly the most beautiful one of the city. This neighborhood is full of colors and the houses, which were mainly built at the beginning of the 19th century, are breathtaking. Neustadt is the trendiest district within the city.
There are a lot of art galleries, small cinemas, museums. One of the most famous is Kunsthofpassage, a complex of buildings with wonderful artwork and decoration. Another attraction is Schauburg, the oldest cinema in the city, which was build in the Golden Twenties and inside the auditorium you still can feel the good old times.
This district is really the place to be in Dresden. All different types of bars and pubs for students budget are located in the streets of this district and it is thought to have one of the liveliest bar scenes in all of Germany. A walk through the amazing streets is always a good idea, you can have a coffee in one of the many cafés, enjoy the sun and the unique atmosphere, or have something to eat... as a matter of fact there are a lot of different restaurants with cuisine from all over the world.
Here you can also find Alaunpark, a huge park where people meet up, have a beer, relax in the sun, play football/ volleyball/ table tennis or have a barbecue. This neighborhood not only is popular in Dresden, but also in the rest of Germany. So you can imagine why all people heading to the city want to live inside this district. Rents are very expensive here, but nothing is impossible. I would recommend to try to get a room, I swear you will never regret it! Living in Neustadt is like living in an independent little world... a wonderful world!
Hechtviertel
The most alternative bars and clubs are located in this district, which isn't so touristy.
This district is very close to Neustadt, 5 min walking. Hechtviertel is becoming more popular and famous in the last years, because of its proximity to Neustadt and the low rents. As a matter of fact, thanks to renovation work and extension of local community infrastructure, the area made a noticeable development! They created a lot of cultural institutions for families, children and the young people. If you love being outside and in the nature, Hechtviertel is the perfect place for you. Life here also concentrate in the streets, but in a more relaxing way; it is not crowded with bars, cafes and people like in Dresden Neustadt.
Pieschen
The old red-light district is nowadays also one of the most famous places to live in, especially for young people and students. In comparison with Neustadt and Hechtviertel, rents are much cheaper here.
The neighborhood is located next to the river Elbe, making Pieschen a really relaxing place. In spring or summer time in a few minutes you can be at the river, read a good book, meet friends for a picnic, do some sports or a bath, because in Pieschen the river is very clean. This district is more calm, as it doesn't offer much bars for young people. It is true: when people are going out, they are going out mainly in Neustadt to grab some beers or Hechtviertel. But when it comes to having some good food Pieschen is also a good choice, especially for German cuisine.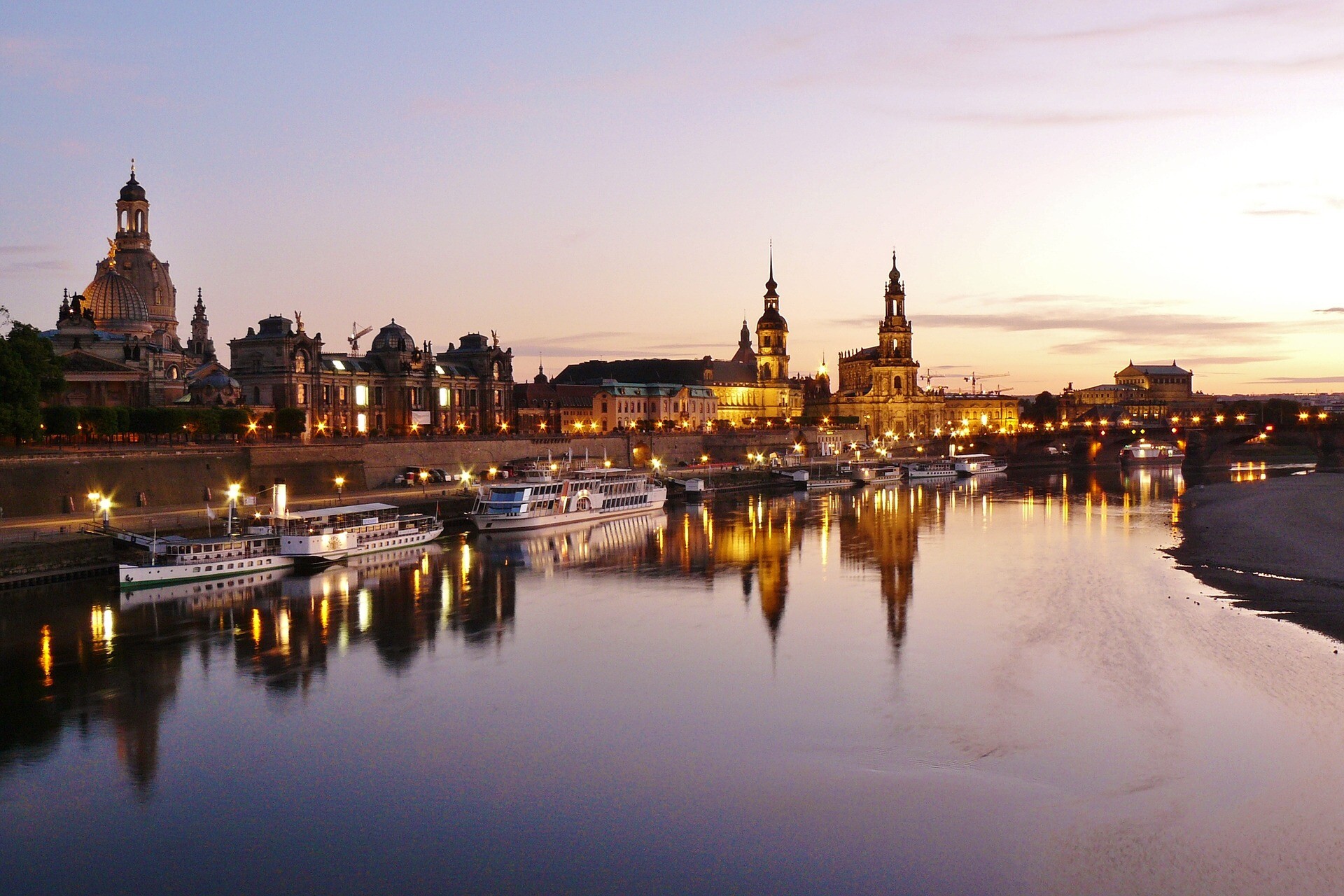 Altstadt
Living in Altstadt means living in the city center. But be careful! Unless you are a really rich student, this isn't the place for you! It can be really expensive, but as every discrit it has its pros. All the impressive monuments and enormous buildings are concentrated here, so it's easy to walk from one to another. The whole architectural style reminds us the Italian baroque art: that is why it is also known as the German Florence. Living here is like living in a big museum.
For art and culture lovers this is a dream: every day you can visit a museum, art galleries, churches or castles among others. Since it is the center of the city, there is an excellent access to all neighborhood of Dresden. You shouldn't miss a walk from the old to the new town crossing the amazing bridge Augustsbrücke, which is connecting the historic area with Neustadt. Once you get to the new town side you should enjoy the unique and breathtaking view of Altstadt from the riverside. And even at night, it is extremely romantic. Close to the city center is Großer Garten. Like the name says, it is a huge garten/ park. It is that big, that is has a lake in its insides. In Großer Garten you can perfectly practice some sports like in line-skate, bike, football or simply relax.
Löbtau
Löbtau is a district on the other side of the river with a lot of lovely oldred brick houses, which make you feel like living in Great Britain. It is the district with the most contrasts.
Apart from the cute brick houses, you can enjoy the main road Kesselsdorfer Straße, one of the biggest business centers of the city. It is full of shops, cafe, restaurants, which are quite expensive. This neighborhood is also known for its students shared flats, because rents are affordable compared to the rest of the city and there is a bus going directly to the university in 10 min. The tram also bring you to the city center or Neustadt in 10 minutes.
Friedrichstadt
This district is full of big factories and it is also known as the home of the founders of the artistic association of the "Die Brücke". If you love to live in very old flats or buildings with enormous rooms and huge ceilings and not paying that much, here is the perfect place for you to stay.
That kind of accommodation is also suitable for studios, in fact a lot of artists have their own little empire there. Friedrichstadt also has access to the river Elbe, but from the old town side.
Südvorstadt
Südvorstadt is the perfect district for students. As Technische Universität and Hochschule für Technik und Wirtschaftare is located in this area, you can feel the student atmosphere everywhere.
Also most the of students dorms are situated in this neighborhood, so there is a noticeable international clima. It is the best district for living and studying, because you can walk to your classes, go home if there are any breaks (and in Germany you usually have a lot of them), eat in Mensa or go to the Library; all the important things are in the same place. And of course, as I mentioned before, you will never be alone there. There are also some small students clubs where you can forget about your studies during the week and meet new people. In most of the cases you can find them in the same dorm building. So with a lot of luck you can go partying without leaving your house.
Click here if you want to:
---
Photo gallery
---
Want to have your own Erasmus blog?
If you are experiencing living abroad, you're an avid traveller or want to promote the city where you live... create your own blog and share your adventures!
I want to create my Erasmus blog! →