P FLO Private apartment for rent 2 persons max.and private garden
Number of rooms: 1
Ground Floor
Nice apartment of 33 sqm with big garden available and with garage. Equipped new kitchen of 8 sqm. Small very nice bathroom of 3 sqm with wc and shower. 1 double room of 15 m2 with double bed. The entry hall is 5 m2 and has a double sofa bed.
Quiet and with beautiful views. Perfect for a young couple or a single person with a child and students. The apartment is under a 170 m2 house. The garden has to be shared with the persons who are living in the house (a french woman with her 9 years old child and a spanish man).
The apartment is located in the town of "La Floresta" (Sant cugat del Valles) just 10 kms away from Barcelona city centre, behind the mountain of "Tibidabo". Parking available in front of the house. Perfect for people arriving by car. Educated and clean animals are welcome. A children bed for a 4 years old child can be added.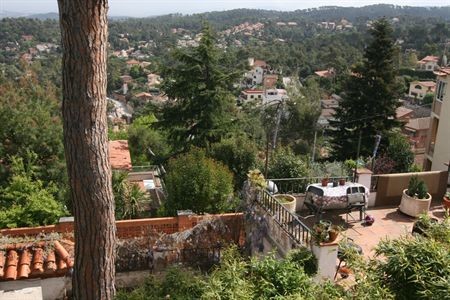 BEDROOM
1 double room of 15 m2 with one double bed and 2 wardrobes and desk. Nice view and quiet.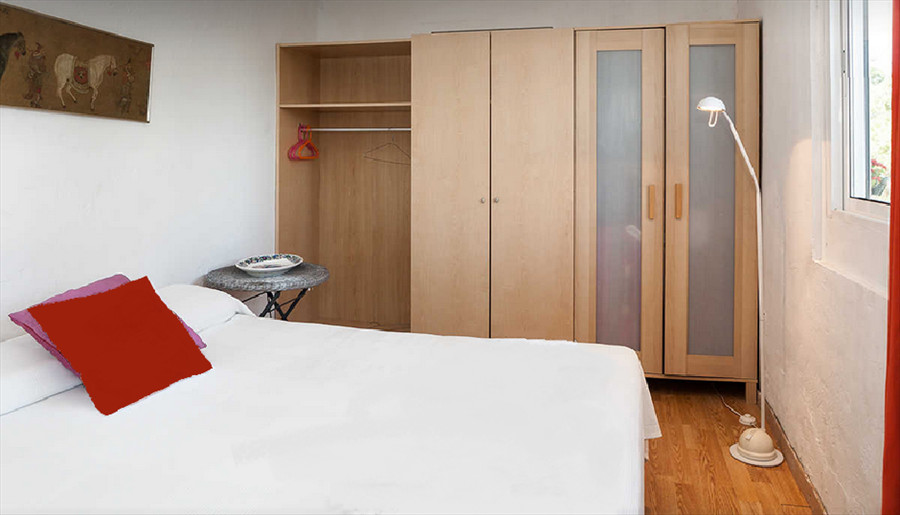 EQUIPMENT
Double windows in the whole apartment. Electric heating, Washing Machine, Fridge, Coffee Maker, INTERNET WIFI. Sheets and towels available.
LOCATION
7 min walk to the train station:"La Floresta"
6 min away direct with the metro to Sarria-Sant Gervasi.
Near "Park Collserola" and "Tibidabo"
There is a bus stop in the street that leads directly to the station.
It is a very pleasant and quiet village, there are only houses. Bakery, Farmacie and bar nearby.
15 min by train to "Plaza Cataluña"
10 min away by train from the UAB (university in Bellatera)11 min away by train to european University (Sarria)
10 min by car to Barcelona through the "Tunel de Valvidrera".
PRICE PER MONTH (The rest of the year)
1 -2 Pers/ Month /650 EUR. All fees included + Deposit + Agency fees not included + 20 EUR Endcleaning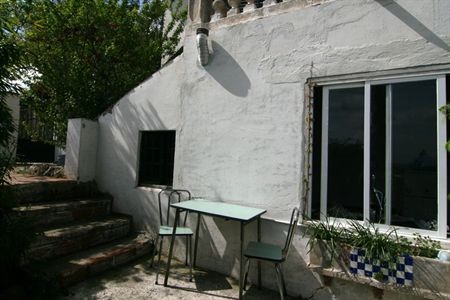 Availability
2021
January
February
March
April
May
June
July
August
September
October
November
December
2022
January
February
March
April
May
June
July
August
September
October
November
December
---
---