Live-as-an-Athenian, menonos 3-11636-athens-Mets
Number of rooms: 1
Ground Floor
MAXIMUM 3 MONTHS BOOKING.
Located at the ground floor, of a newly built block of flats. It comfortably accommodates two and is centrally located on a quiet street, just three blocks from the city center and the Temple of Olympian Zeus.
Ideal for those seeking a true-live-as-an-Athenian experience. Easy access to all public transport and 10' on foot from the Acropolis metro station.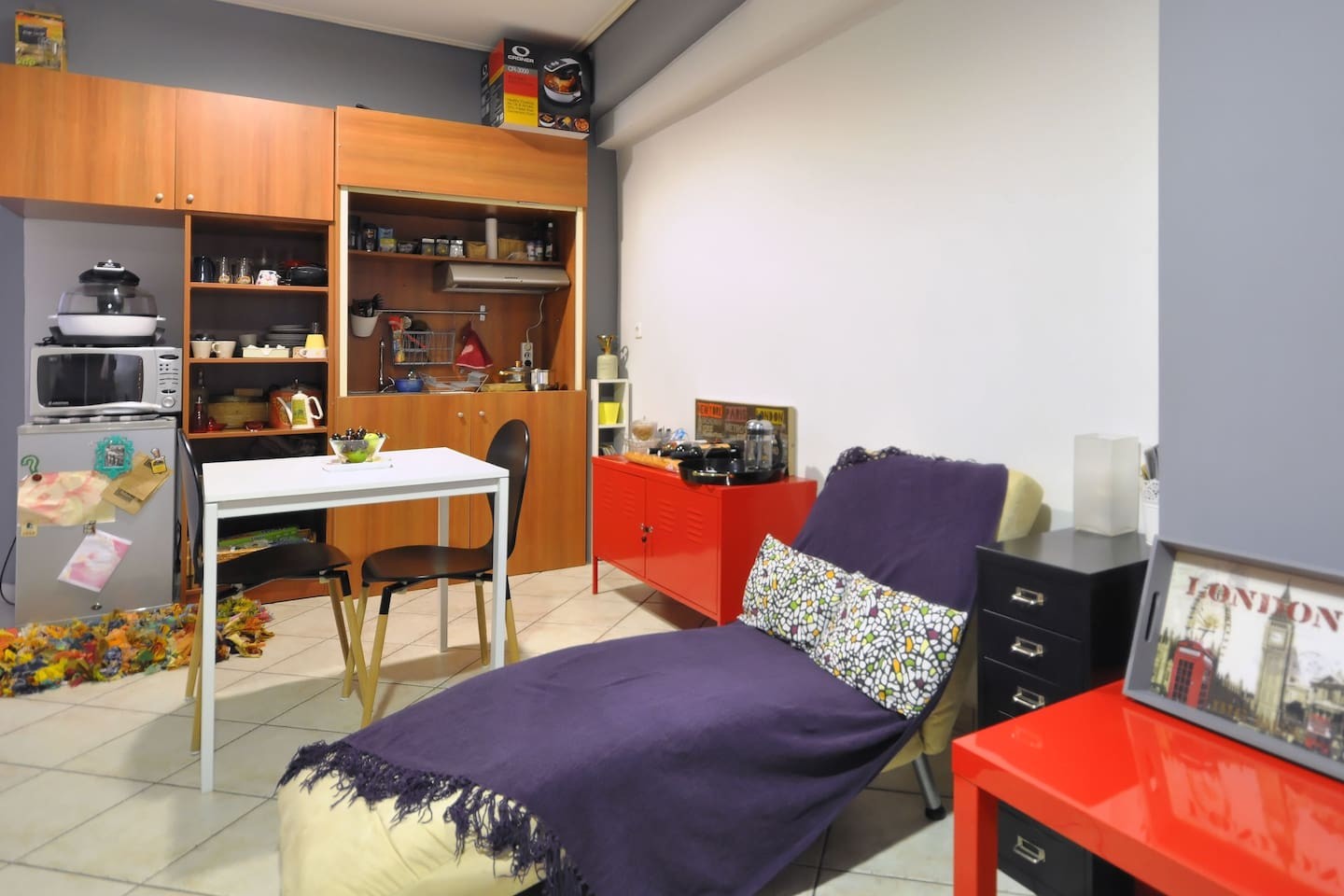 Availability
2020
January
February
March
April
May
June
July
August
September
October
November
December
2021
January
February
March
April
May
June
July
August
September
October
November
December
---
---