Flat Room Ankara Cankaya Apart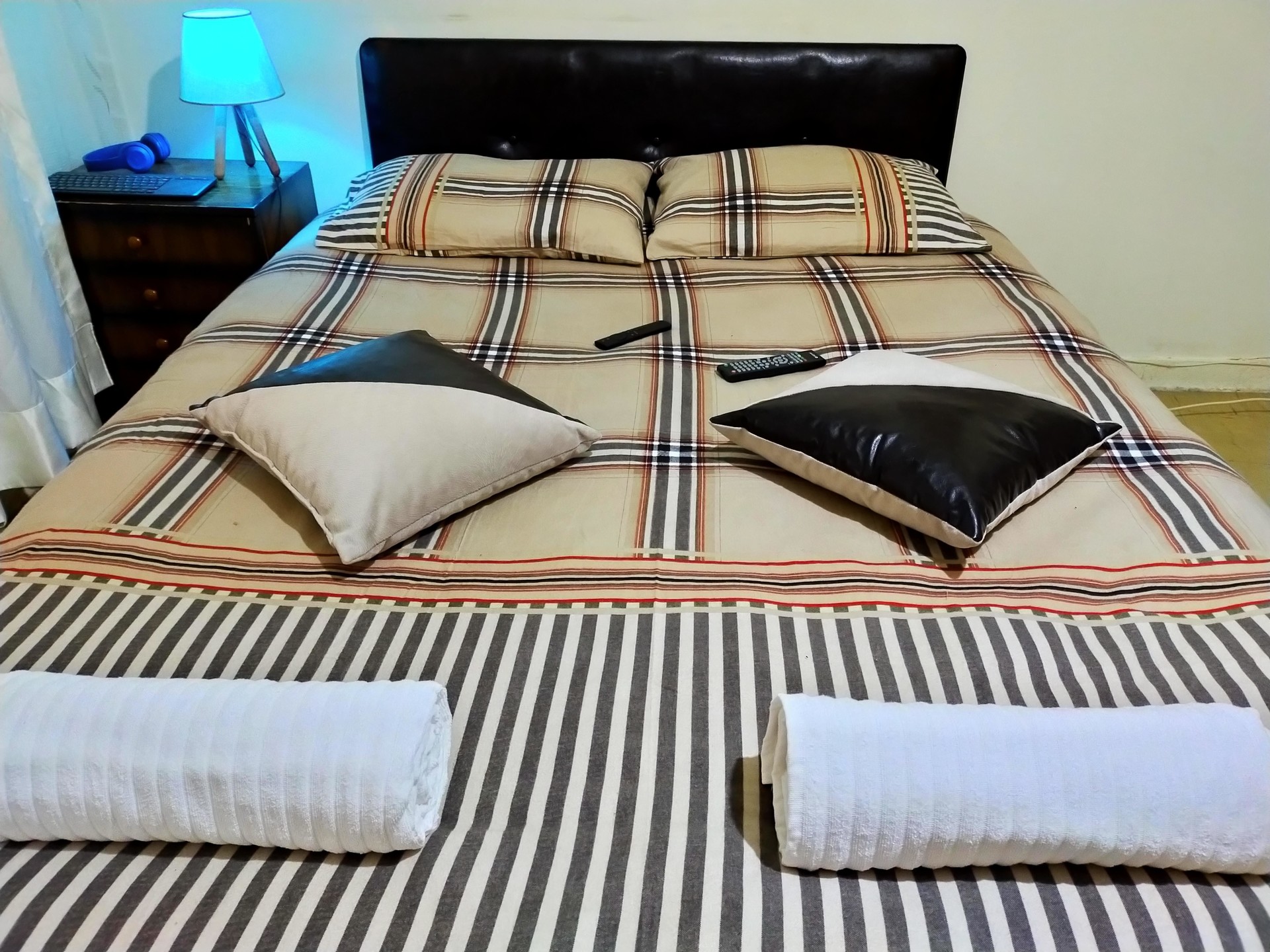 Flat Room Ankara Cankaya Apart is at central Çankaya district (Kıbrıs Street);
up to date :
walking distance to Kızılay, Sıhhiye, dikimevi Kurtuluş Subway station which is 2 stops to Kızılay subway station. Very relaxible silence and (hidden) feel good in this room. Your room is deluxe. This is deluxe comfortable and relaxable. electricity, water, 24 hours hot water, 24 hours heater, dryer, 24 hours direct 100 mbit and limithness wifi and (hidden) have also your minibar in your room.Rooms have minibar fridge, 32 inc Led Tv, Kettle, Big Gardrobe, money safe case, xiaomi mi box tv box, bluetooth headphone and etc. Also bathroom has 2 dryer one washing machine, hair dryer etc, and kitchen has big fridge, dishwaher, coffe machines, water dispanser, water purification, microwave etc.There re everything in the home.Plates, spoon, knifes, fork, glasses, frying pan, pot everything is ready and in useable conditions.
All pictures will send also.
For 6 months 1 year long term stayings prepayment there is discount.
Qualities
+100 mbit direct wireless internet(in your private room)
+Netflix, Youtube Premium(in your private room)
+Türksat Teledünya all channels foreign channels 143 channel digitall broadcasts(in your private room)
+Amazon Prime Video service
++you can watch all sport actions from wireless Led Tv Turkcell Superleague and other leagues(in your private room)
+jbl 500 bt bluetooth headphone(in your private room)
+xbox one game console(in your private room)
+Xbox Ultimate Gamepass membership allgames(in your private room)
+xiaomi mi box s android tv(in your private room)
+yale laptop money safe case(in your private room)
+32 inc Led Tv(in your private room)
+Minibar in the room(in your private room)
+vantilator(in your private room)
+gym(in your private room)
+philips radio alarm clock(in your private room)
+and more...
+Water purifier for drinking water
+Automatic Soap Dispanser
+5 minutes walking distance to metro station 5 minutes walking distance to train station
+near kızılay sıhhiye tunalı square
+grocery supermarkets taxi stands near it
+special multlock key system 24 hours real security system
+15 min walk kızılay square
+near the embassies
+free security Street parking
+built and decorated by me mechanical engineer to make life easier.
+quality home no lie prenciple
+less rooms more quality helpful apartment owner
+wireless internet direct 100 mbit from wireless with quality modem
+quality furnitures
+there re alot of supermarkets ext next to the apartment
+walking distance bakeries, banks, pharmacies, restaurants
+very safe apartment and Street.
+tourists choose is my apartment trustable no lie helpful owner.
+local restaurants patisseries in walking distance
+directly bus and metro transformation from airport
+sound isolation
+winter hot,summer cold atmosphere
Homestay With free WiFi, this offers a satellite flat-screen TV, a washing machine and a kitchen with a dishwasher and microwave. For added convenience, the property can provide towels and bed linen.
there is kurtuluş metro station, train station near the apartment, you can go everywhere with it.
also metu,bilkent, gazi, ted, ankara, tobb there is metro transportation directly to the apartment.
And also there re bus stations markets universities near the apartment.You can enjoy about Ankara you can go everywhere with the metro (hidden) can come to the apartment directly from airport with belkoair bus shuttles.
in the center of city.its is in Kurtulus District located to peaceful and real central location.near the universities, exchange offices, bus, taxi stations, pharmacy, cafes, pubs, markets, parks, hospital, shopping centers are near to the apartment.
A calm place with 1 king bed.. Fully equipped kitchen, own washing machine, LED TV and 5G 100 mbit wireless internet.
24 hour 100 mbit fiber really fast and limithless internet wireless connection with Zyxel Armor Z1 5G modem, electricity, heating, and 24 hour hot water and natural gas(hob),cleaning bathroom kitchen.You can watch online channels from all over the world with xiaomi mi box with 32 inch full HD Led (hidden) can use microsoft bluetooth keyboard and bluetooth headphone with smart xiaomi tv box. you can surf on internet real 100 mbit 5G fast wireless unlimited internet with premium quality Zyxel Quad core Armor Z1 (hidden) can put your important things your laptop in your secured money (hidden) can use and enjoy minibar fridge in your room. And you can go everywhere by walk its very central location. Also train station and metro station near the (hidden) can use them also. And Beds with %100 cotton bed (hidden)
Your Deluxe reall full furnished room: mini fridge, wardrobe, desk, 32 inch Led Tv (satellite tv channels), xiaomi mi box s android tv box, Netflix,Youtube Premium, bluetooth microsoft keyboard, bluetooth headphones, kettle, fakir iron, ironing table, hair dryer and a double king bed with a new mattress, study desk, bookshelf, work chair, a sofa, chest of drawers, big mirror, Philips desk clock, Yale laptop money case, ventilator, Taç good quality cotton pillows, quilts, beddings, hotel style slippers, door lock, you will get a key to lock your room.
Bathroom: Bathroom and Wc(toilet ) seperate.Not same place. This makes more comfortable stay. 9 kg hotpoint ariston washing machine, 9 kg beko HP dryer, 8 kg beko dryer, shower, hoover, Tefal weighing, laundries, bathroom cabinets, shoe cabinets, automatic soap dispanser.
Kitchen: beko dishwasher, water purifier, beko cooker, beko oven, kettle, alarko demirdöküm heater, bosch refrigerator, beko fruit juicer, oven-hob-hood, beko big asprator, vestel water dispanser, fakir tea machine, beko filtre coffee machine, turkish coffee machine, hotpoint ariston microwave, korkmaz toast machine, tefal toaster, arzum food processor, kitchen scale, electrolux blender, arzum mixer, automatic soap dispanser.
All textiles are washed at 60 degrees.
Guest will be able to access their room as a key will be provided.
İts a safe place to stay. Apartment door has a special Multlock key system. Apartment has gas detector fire extinguisher first aid cabinet. İts very safe place to stay.
May your stay with me be pleasant. I m mechanical engineer. I'll be more than happy to help and give consultancy about any issue you might be dealing with.
Enjoy your stay near Kizilay
Ankara is the capital of Turkey. And Çankaya Kurtuluş is central location of it.
ıd student card or passport must be shown in entrance.
Must see places:
+Ankara castle, Ataturk Anıtkabir, Bahçeli Street, Tunalı Street, Arjantin Street, Museum of Anatolian civilizations, Etnografya Museum, Eymir lake.
From the airport you can come kızılay with belkoair bus shuttles. takes only 2 euros. than you can come to home with ankaray metro station you take off kurtuluş. only 1 station later.
From the asti central bus station you can come with (hidden) take off kurtuluş station. takes only 1 euro. these re more cheaper ways to come home with taxi.
communal cleaning is done daily and weekly. The apartment room has a locked key. Individual independent rooms.
Rooms are not given to everyone. Criminal record ID passport picture is taken at the first entrance.
rooms are locked. . It is a safe place. There are security cameras outside the apt. It is a 9-year-old place.
Rooms are independent from each other and locked.
given monthly or long term
its not a new place its 9 years old
All images are sent separately.
There are 3 rooms in total, there is no disturbance and noise. It is quiet hours between 10 in the evening and 9 in the morning. It is a quiet, quality place that is not found in every facility.
full equipment kitchen bathroom apart room equipment not available in every facility and quality clean quiet calm 9 year old apart room
sound isolation
winter hot ,summer cold atmosphere
ankara central
everything is included in the price
It is not trade-oriented but rather quality hobby-oriented.
it is a safe quiet place only 3 rooms.
its not like a hotel, the person who comes does not go in and out, usually adopts it, finds the comfort of home and stays for a long time
The common areas are cleaned and the room cleaning is not interfered with respecting the private space in the room, which is a private area.
The house is located in a quiet location.
It is not a new place. Due to its quality, it is in high demand from people such as lawyers, doctors, police officers, soldiers, engineers.
I am an engineer myself.
With 9 years of experience, it is a quality-oriented place, not a trade-oriented one.
If something is missing, it is fixed immediately.
The internet is unlimited and has no problems with 3 x 1 ubee and 2 zyxel modems.
xbox led tv xiaomi android tv box everything is connected to internet routers it is a technological house and room. It is not an ordinary place.
ı take care of my guests.
it is a suitable place for foreigners
Photo gallery
---
---
Advertise your accommodation!
If you have accommodation or want to rent a room, you can advertise it on Erasmusu.
Add accommodation →