Furnished Room in a big 4.5 room appartment in Bern from August 2019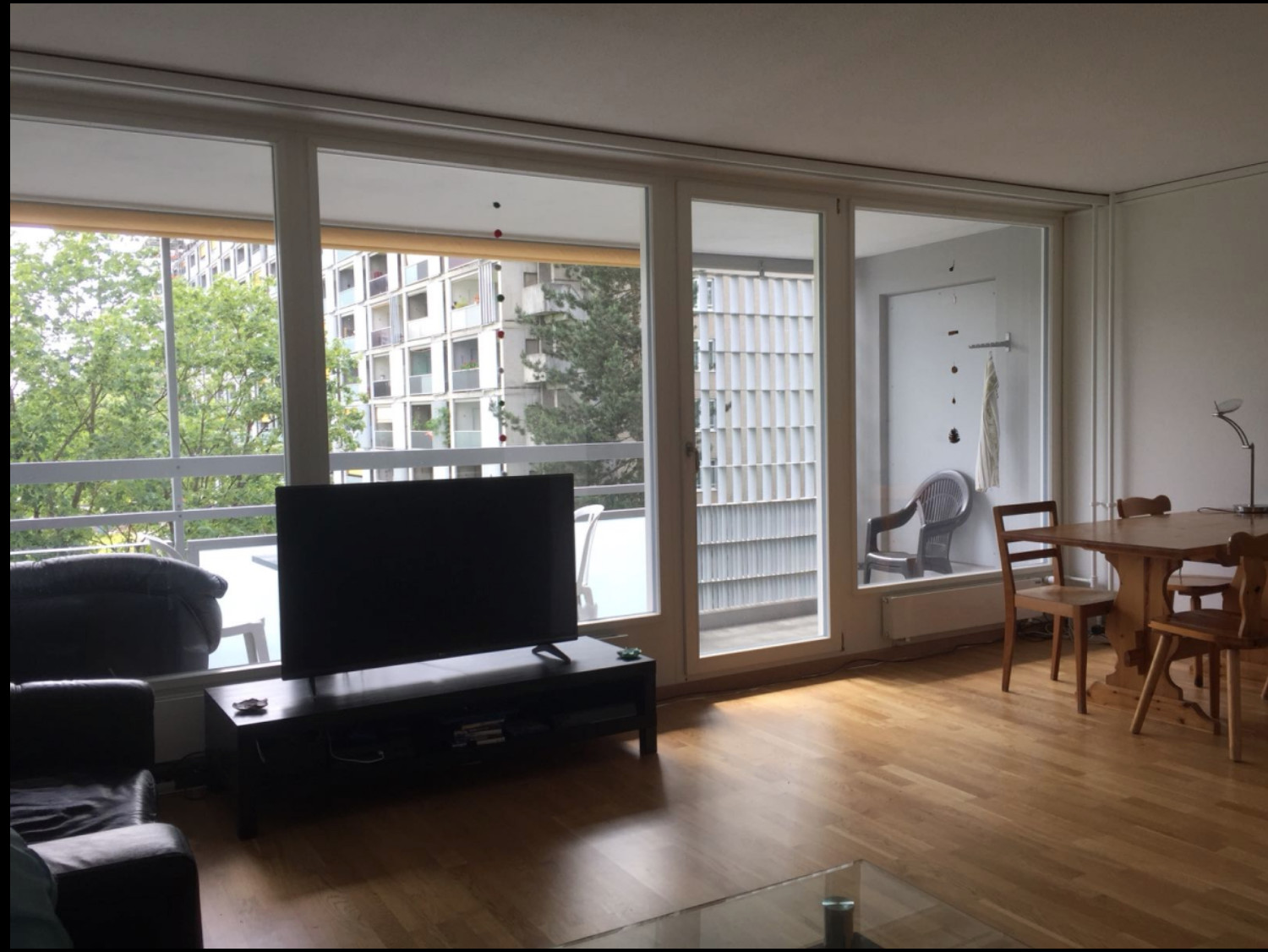 The room is 12 square meters and fully furnished with a bed, wardrobe, desk and some more space. It's part of a cozy 4.5 room appartment with an open kitchen in a huge living room and a big balcony. Further the appartment has 2 bathrooms and one shower. In the living room there is a big TV and theres good internet in the whole appartment.

The appartment is located right next to a big forest. Right next to the house there's a bus (stop "Bern Melchiorstrasse") which will take you to the vonRoll Areal in 6 minutes, the Insel University Hospital in 7 minutes and the train station in 15 minutes. Theres a big coop located 2 minutes from the house.
Mirco and Linus live in this appartment, they're both law students and like a cozy evening in with some series or a movie and they also like to do sports.
Fotogalerie
---
---
Bewirb deine Unterkunft!
Wenn du eine Wohnung oder ein Zimmer vermieten möchtest, dann kannst du dafür in Erasmusu Werbung machen.
Unterkunft hinzufügen →